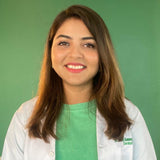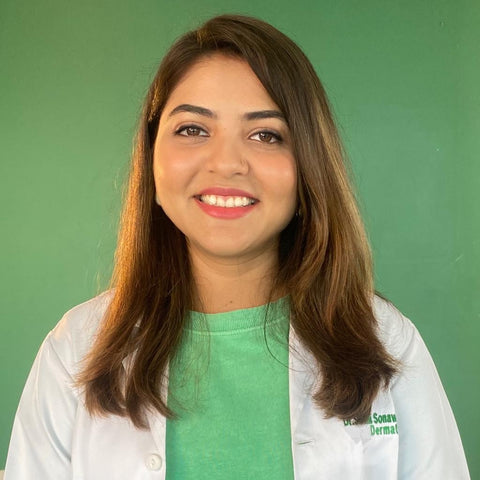 Dr. Siddhi Sonawane
DERMATOLOGIST | COSMETOLOGIST, 6 YEARS
Education

M.D. (Dermatology), M.B.B.S
Registration

2015/05/2929
Rating

4.5/5
About the doctor
Dr. Sonawane Rane runs her own practice at La Peau Dermatology and Cosmetology Clinic, Thane. She excels in treatments of skin care, facial rejuvenation, cosmetic surgery, and laser therapy and has previously worked in two of the finest medical institutes in India - Seth GSMC & KEM Hospital along with renowned peers in the field. Dr. Siddhi is broadening her scope of practice while deeply following her love for music.
Patient Stories
PPriti
Very soft spoken and kind. Dr. Siddhi gives her customers full attention and explains everything in detail.
AAbdul
The Doctor did a great job. My hair quality has really improved with the Traya Products and the doctor helped me understand the right dosage of the medicines and explained to me how long will it take to see results.
DDavid
Dr. Siddhi explains the concern and root cause of problem very nicely. She even suggests me foods to be avoided.
NNiraj
My father was having severe hair fall for years. He got onto Traya's plan and got in touch with the doctor. He has seen results like never before. Thankyou Dr. Siddhi.
SSumant S
Doctor Siddhi very nicely explained to me about the type of my hair fall. It's my 3rd month now, and my hair fall has reduced a lot.
GGaurav
Since my college days, I was having circular patches on my head. After the diagnosis with Traya, Doctor Siddhi explained to me about this condition which is Alopecia Areata and suggested the required medications as well. My patch has reduced as compared to before.
Frequently Asked Questions
A Cosmetologist is an expert in treatments and therapies for Hair and Skin.
Patients frequently visit Dr. Sonawane Rane for Hair fall and hair greying.
Dr. Sonawane Rane has the following qualifications - M.B.B.S, MD in Dermatology.