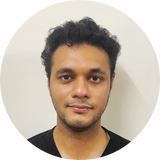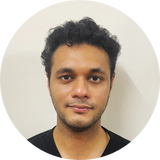 Dr. Harish Balaji. R
DERMATOLOGIST | MD | AESTHETIC SURGEON, 4 YEARS
Education

M.B.B.S, MD (Dermatology)
Registration

2021/12/8765
Rating

4.7/5
About the doctor
Dr. Harish is a Dermatologist and a qualified Dermatosurgeon. He has also assisted in 3000+ Hair Transplant surgeries. He has senior residential experience across various hospitals in Mumbai and his research has been published in the International Journal of Research in Dermatology. His diverse work profile allows him to stay connected with the latest developments in the field allowing him to tend to patients with expertise. Apart from conducting excellent diagnosis and providing treatment, she is an avid marathon runner and enjoys playing basketball and swimming.
Patient Stories
SSuyog
I was suffering from hair loss and dandruff for years. But Dr. Harish did a great job in my treatment. My hair fall is much less and dandruff has gone completely.
DDinesh
Doctor Harish is a great dermat. Nothing worked for my hair fall - switched a lot of shampoos and even used onion oil but only when I used doctor's prescribed medication, I could see visible hair growth.
PPratibha
I had very thick volume before my pregnancy. After the delivery of my first baby I thought it will go back to normal but nothing changed even after my second delivery. I started Traya and my doctor prescribed me with redensyl. It really helped my partition look better. I feel much confident now and would recommend to all my friends and family.
GGautham
Doctor Balaji truely is amazing. Made me understand my hair fall condition. I have been on the treatment for 5 months now and my hair quality has imporoved a lot. Even the volume is much better.
ZZakia
I would recommend Dr. Harish to all my friends and family experiencing hair fall. Within 4 months I could see hair growth. Thankyou Traya :)
Frequently Asked Questions
A Dermatosurgeon is an expert who performs careful surgery of damaged skin after detailed analysis.
Patients frequently visit Dr. Balaji for severe hair fall and dermatitis.
Dr. Harish Balaji has the following qualifications - M.B.B.S, MD in Dermatology, ECFMG Certification.
Clinical And Experimental DermatologySimplifying assessment of dimensions of oral lesions using a syringe and 'impression planimetry' with printer paper. DOI: 10.1111/ced.14860
British Medical Journal- Novel manifestations of Farber disease mimicking neuronopathic Gaucher disease. DOI: 10.1136/bcr-2020- 240742.
International Journal Of Research In Dermatology- Eosinophil rich infiltrate in secondary syphilis a rare histopathological variant. DOI: http://dx.doi.org/10.18203/issn.2455- 4529.IntJResDermatol20212565
Awards & Recognitions
Completed United states Medical Licensing Examination (USMLE) with 99th percentile score in step 1 and 2


Certified by The Educational Commission for Foreign Medical Graduates (ECFMG).


All India NEET PG rank 267 (99.8th percentile) in 2018 on first attempt