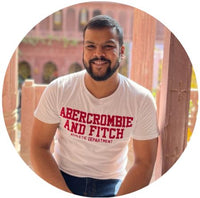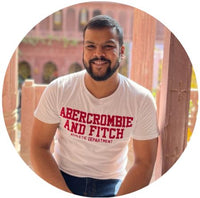 Dhruv Prasad, 28
Bangalore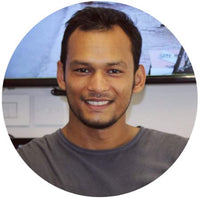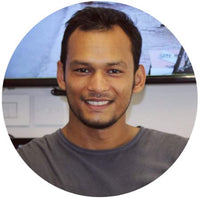 Dinesh Bisht, 30
Lucknow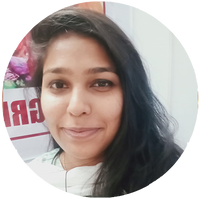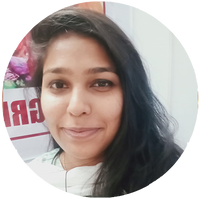 Jayna, 27
Hyderabad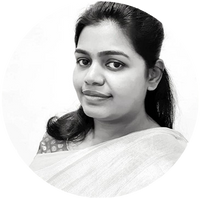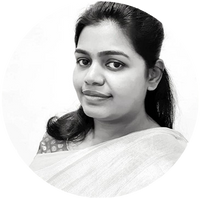 Sharon, 29
Tamil Nadu
The Go Better
Dhruv Prasad, 28
Bangalore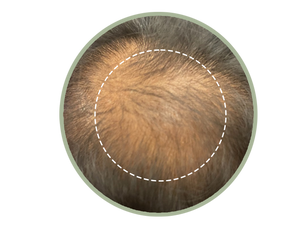 Month 1
Dhruv Prasad, 28
Bangalore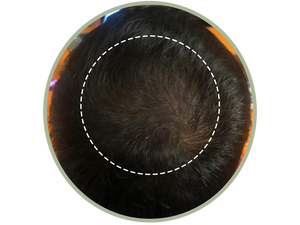 Month 6
My hair fall stopped completely after using Traya. Today I feel much much more confident than before. I had lost all my hope of regrowing my hair but Traya has truly turned out to be a game-changer.
Go The Better
Dinesh, 25
Lucknow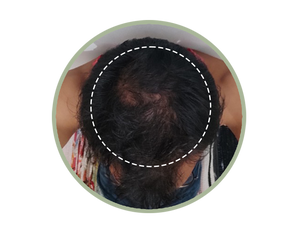 Month 1
Dinesh, 25
Lucknow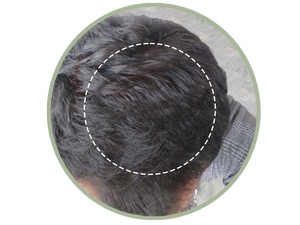 Month 6
Since I started taking the treatment from Traya & I can see a phenomenal change in my crown area and on the centre part of my scalp. One can see tiny new hair sprouting out.
The Go Better
Jayna, 27
Hyderabad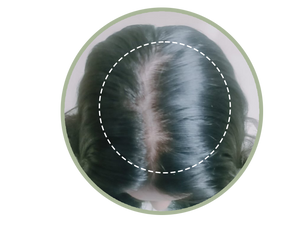 Month 1
Jayna, 27
Hyderabad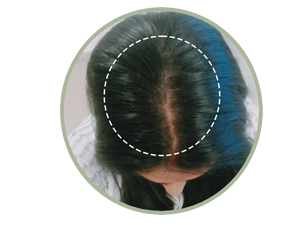 Month 5
It works !! 100% I am using their products from last 5 months and seeing the results, Everything is time taking, that we have to accept.
The Go Better
Sharon, 29
Tamil Nadu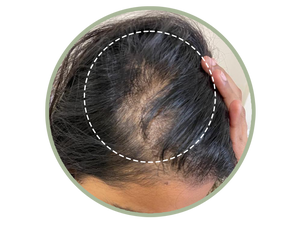 Month 1
Sharon, 29
Tamil Nadu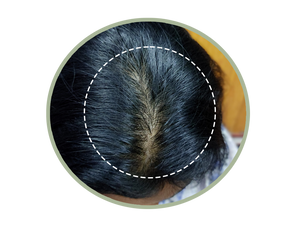 Month 5
I have been on the treatment after I delivered my baby. Traya has been really helpful to my hair loss problem. I can see drastic change in my hair growth and Hair fall is completely gone.
Watch Traya's Magic Unfold
Our hero Mayil has been killing it on the Traya treatment for the past 9 months. Watch him speak about what kept him going and attain steady growth!
Meet Shruthi, she could control her post pregnancy hair fall in just 3- 4months with Traya.
Meet Uddeshya, he saw some exceptional results in 4 months. Hear how he could make it possible in such a short time.
Google Review
I feel much better after taking up the treatment. The treatment does not just include tablets and minoxidil.

Treatment includes ensuring proper sleep cycle and proper diet. Surely there is notable changes after 9 months of treatment.
TheCmayil
Posted onGoogle
As a mother,I was extremely worried about my teenage daughter's hair condition. I chanced upon Traya and approached you.A very helpful team always making sure that a regular follow up is done.The hair health has improved a lot since I started and I am very pleased with the results. Thank you Traya..Thank you Mallika for being just a call away.
SANJUKTA SANYAL
Posted onGoogle
I am 25 years old. I have androgenic alopecia. couple of months back I found traya and started its medication. now I am happy with its result. most important thing is patience and consistency. diet is also a key factor. I recommend traya 100%. good customer service.the sooner the better
jithu thomas
Posted onGoogle
Before trying traya i had used a lot of other meditation too... Traya was the only one which gave me the best positive results for my hair... Grateful to them
LOKJEET RANAA..
Posted onGoogle
I have been following Traya regime since last 9 months now and the results are all to speak for. I had issues regarding hair density and patches. Now I am very much happy and satisfied with the results. In short, Quality & Quantity both have improved for me. Infact, it has been helpful for my body balance as well. Thanks to Sneha for all the help and Cheers to the Traya team👍 👍 👍
Devarshi Desai
Posted onGoogle
It's all about patience and consistency. Traya helped me to grow my hair back, as well as to live a healthy lifestyle with the customized diet. Before Traya I lost all my hopes. If a person like me can grow my hairs back., I'm 100℅ sure with the help of Traya everyone who is facing hair fall issues can grow back their hair. Trust me it's worth it.
Shubham Nikam
Posted onGoogle
It's been an amazing experience with Traya Health. I've got visible results in less than 3 months of usage. My heartfelt thanks to Ritu who was available at all times to guide me through the entire process and keep me motivated. Thank you.
Pavan
Posted onGoogle
Great products which actually work.Significant reversal of hairfall. Quite satisfied. And they go far beyond just sending you the products, actively guiding and helping you through the entire process. A very heartfelt thanks to them.
Vaskar Mech
Posted onGoogle
The products of Traya are great. They have guided me well on their website quiz and after using the products I have seen amazing results. My hair is much more healthy, voluminous and shiny. It also helped me to reduce hair fall and grow my hair longer.
Debaleena Dey
Posted onGoogle
TRAYA'S hairfall treatment has been of great help in reducing my hairfall issue and also regrowing new hair. Also the support staff Poornima who was assigned to me has been very helpful as she checked on my progress, provided diet plans and answering any questions regarding the medication. A great experience overall.
rohit daz
Posted onGoogle
The product is really effective. Consistency is the key. Minoxidil works as wonders. Have seen good results in a span of 4 months. The team is really supportive and prompt. Keep up the good work Team Traya :)
Lakshay Kalra
Posted onGoogle
Extremely good experience... You can see visible results in just 3-4 months... Special thanks to hair coach Poornima for keeping a track of my monthly progress.. will definitely recommend Traya to my friends...
Hitesh Chavan
Posted onGoogle
It's being great journey with traya for 1 year. Start the treatment when left with few hair on scalp now could shine with head full of hair.... Medicine diet everything they give was perfect......
And I'm thankful to my hair coach ritu. She was present at all places and evertime i need her. And she was excellent to help me with that. Thank you traya and ritu.
vasu singh
Posted onGoogle
Great customer service and great solution that is bringing three disciplines of science to your doorstep. Recommend to anyone who wants to sustainable habit To take care of their hair health.
ankit ruparel
Posted onGoogle
Traya is a must for those who want to get rid of hair fall. The kind of personal attention they give in this journey is remarkable. In my case, nikita and traya products have become my blessings. My hair fall has stopped completely in merely 2 months n this is actually a miracle for me. ❤️ Sooo happy with this n now looking forward towards healthy hair growth. 🤞
Mayuri patani
Posted onGoogle
Since i have started using Traya hair care regime, my hair have really improved a lot. This regime is also helping me in stress management and to get better sleep. I would highly recommend Traya.
Bhawana Singh
Posted onGoogle
I have been been traya for quite sometime now have seen a lot of hairfall reduce and also seen some hair growth on crown
Kshitiz Singh
Posted onGoogle
The experience im getting is really great.Poornima mam is outstanding ,the way she guide is really good and understanding for us.Traya hatsoff ,it really works.
Abhijeet Pawale
Posted onGoogle
Amazing treatment and services! My hair fall stopped in just 2 months...looking forward for some new regrowth. So far its been good and has improved my inner health too. The diet plan given is also helpful.
Balkrishna Gaur
Posted onGoogle
It's been great since I'm using Traya kit for 3 months now and my hair fall and dandruff got stopped in the very first month itself and in the next two months it became very strong enough and shiny, I'm really excited to see the regrowth and a great volume of my hair 😊 with the next kits.
Santhosh Kumar
Posted onGoogle
Used the products for 8 months now. Got very good results. My hair loss is genetics so now I just have to maintain my amazing regrowth. I am on the Hair-Forever Maintenance kit which is just a serum, oil and shampoo. I am so happy with the results that I will never shift back to any other brand. Thanks
tanmay arte
Posted onGoogle
The product is very good
The results were visible after 15 itself
Must try essential hair food
Sonia Hair Studio
Posted onGoogle
Tried many products available in market but never seen good results as Traya. Best recommended treatment for hari fall and dandruff. Need to stick with the treatment on regular basis to see excellent results.
Talath
Posted onGoogle
The range has been really working for my hair. I have been using it for sometime now and the amount of hairfall i get post hairwash has reduced than before. Highly satisfied with the result.
BRACT BEAUTY
Posted onGoogle
My treatment has been going good so far and hair health has improved a lot. Medical team keeps me updated about everything I need to follow and I can feel the change from inside. My inner health has improved and my hair also looks better.
Atiullah Atiullah
Posted onGoogle
Very happy with results and services provided. It takes time and healthy lifestyle along with these medications. So keep calm and follow the process.
Raj Kushwaha
Posted onGoogle
The Serum is Great. Its very effective if you hv baldness problem. U cn notice visible result within 30 days.
Ankita Biswas
Posted onGoogle
I use traya hair growth kit nd i see the magical difference in my hair it actually works really good for ur hairs i love this products
Style with me
Posted onGoogle
I simply love Traya products as these are effective and definitely show results if used religiously. Initially I was a bit skeptical about it but now having used it for two months I can assure anyone that this is by far the best thing that one can do to save one's hair. Thank you Traya...
Deboleena Mitra Kumar
Posted onGoogle
IT WORKS! I'm not someone who falls for a trap easily so I researched well before taking this treatment! My research, their treatments and efforts have truly shown results. I like their concept of 3 sciences, it was new to me but they proved it by giving me my desired results! Thanks Tatva
Kiran Rajput
Posted onGoogle
Amazing products, really help regrow hair. The best part is, it doesn't matter where ever you are located in India, they get in touch through phone and provide proper treatment from the ease of your home. Special thanks to Zahra for reaching out every week for the treatment update. Cheers to the team 👍🏻
Pranav Soni
Posted onGoogle
Truly honest. I am on stage 5 hair loss, the team told me in the first consult call that it will take 5 to 8 months to see results. I like that they set the right journey plan. I would definitely recommend the company to every man out there. Save your hair because it's possible.
Satish Yadav
Posted onGoogle
Traya Health is working.. 💯 this medicines are so helpfull to me.. nd i m satisfied with.. this product..
amazing product. !!
roshan patel
Posted onGoogle
Effective treatment if you follow it with dedication.
They give a dedicated poc(mine was Malika) which is quite helpful.
Savio Philip
Posted onGoogle
it was a nice experience though product are expensive but they really help, i would like to thank malika for her constant motivation and support
SHAGUN AGARWAL..
Posted onGoogle
My hair regrowth with tatva hasn't been less than a miracle. I never thought my bald spot on the crown area will ever be covered. I took this treatment for 3 months and I got some regrowth! I will continue for better results and more growth.
Shailendra
Posted onGoogle
The holistic treatment of traya did not only work on my hair but also increased the overall health of my body. It's a perfect blend of Ayurveda and allopathy and thanks to my health expert Malika ma'am and the rest of the team. I would strongly recommend traya health to everyone.
Mohammed Bilaal
Posted onGoogle
My experience with tatva has been great so far. I have started to see regrowth from the past month and would like to continue with the treatment for better results. I have just placed my 4th order with them. They never fail to impress me. Thanks guys!
Pravin Rawal
Posted onGoogle
I had severe dandruff and hair fall problem since so many years and tatva's treatment fixed my dandruff in just one month! Effectiveness of their treatment is truly surprising. I'm in my third month now and can see a considerable change in my hair too. Hair fall has stopped and there some new growth too.
uday panchal
Posted onGoogle