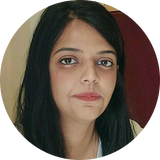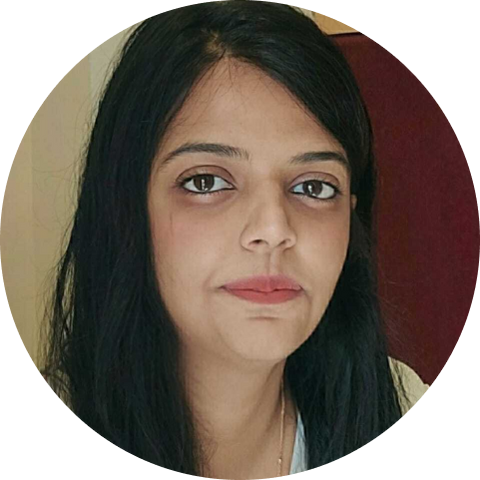 Dr. Dhwani Saxena
Dermatologist | Hair Specialist, 5 years
Education

M.B.B.S, M.D,D.N.B, FIHR Dermatology, Venereology & Leprosy.
Registration

2017/08/3940
Rating

4.8/5
About the doctor
Dr Saxena is Dermatologist who primarily works as an Hair Specialist. Dr Saxena completed her M.D from Government Medical College and Worked as a senior resident at KEM College Mumbai. Dr Dhwani completed her hair hair transplantation training under Indian society of Hair Restoration and boasts the experience of having assisted or performed over 200+ Hair surgeries
Patient Stories
RRohan
Trust Dr. Saxena for your hair related issues! Her kind and professional approach in understanding my hair fall condition and then formulating the treatment plan has helped me improve my hair growth.
RRishi
I am grateful to Dr. Saxena for giving me a head full of hair again. Her expertise and experience in the hair profession, and Traya's support have resulted in significant reduction of my hair fall and helped me to achieve my desired hair regrowth.
VVedant
Choosing Traya was the best decision I ever made for my hair fall issue. Dr. Saxena guided me throughout the journey, and her expertise has made a lot of difference in improving my hair growth.
JJoseph
I would definitely recommend Dr. Saxena and Traya for anyone struggling with hair fall. The holistic approach followed by Dr. Saxena, combined with Traya's effective products, have helped me get a beautiful head of hair again!
RRitika
Dr. Saxena is an amazing hair specialist who helped me with my hair fall issues, and her personalised treatment plan has worked wonders for me. Couldn't thank her enough!
Frequently Asked Questions
A dermatologist  is a medical expert who specialises in treating skin and hair related conditions.
Patients frequently visit Dr. Saxena for Hair transplants or other hair related conditions.
Dr Dhwani Saxena has the following Qualifications- M.B.B.S, M.D,D.N.B, FIHR Dermatology, Venereology & Leprosy.